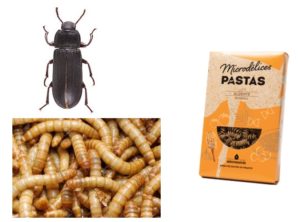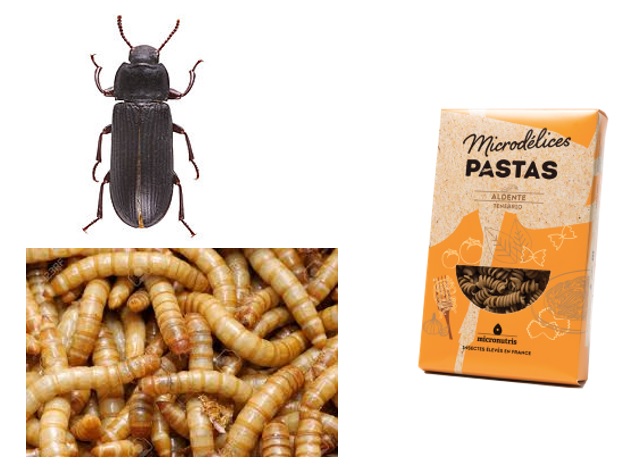 A years ago Louis De Funes made me laugh to tears in the movie "L' Aile ou la cuisse", where the fable based on fun-fiction rather than science-fiction, where Mr. Tricadel's factory made artificial food. See this brilliant comedian in action with your own eyes at below link
https://www.youtube.com/watch?v=yxXTH3CYHSw
Today it's not a fun-fiction nor science-fiction, because the novel-food became reality. Well, the new food additive was approved for production quite recently – processed larvae of Tenebrio molitor (same as on the picture) as a source of protein.
I would like to point out right away that please do not treat this article as damning. We are simply witnessing the changes that are taking place.
Many studies have been carried out, not only in Europe, which have shown the high nutritional value and safe consumption of Tenebrio molitor. In the past, we probably reacted this way to many novelties, such as frutti di mare or dishes in Asia. Today we call it novel-food.
Below you'll find a list of products as well as a link to a full document.
https://ec.europa.eu/food/sites/food/files/safety/docs/novel-food_sum_ongoing-app_2019-0396.pdf
Food category: Tenebrio molitor for consumption as a food and as an ingredient in additional food
groups
The application of this novel food is submitted pursuant to Regulation (EC) No 2015/2283 of the
European Parliament and of the Council of 25th November 2015 on novel foods
By introducing this dossier, the BiiF is requesting a EU authorization for the following product
categories including heat-treated yellow mealworm larvae for human consumption:
– 100% packaged whole heat-treated T. molitor larvae
– 100% dried T. molitor
– 100% T. molitor flour
– 100% sterilized T. molitor
– 100% fresh T. molitor dough
– 100% roasted T.molitor
– Canned mealworm (100% of drained mealworm)
– Flours and other milled products and starches (until 50% of dried T. molitor)
– Pasta (until 50% of dried T. molitor)
– Protein products excluding dairy analogues (until 50% of fresh T. molitor)
– Confectionery (until 10% of dried T. molitor)
– Salads and savoury based sandwich spreads (until 20% of fresh T. molitor)
– Bakery wares (until 80% of dried T. molitor)
– Nut spreads (until 10% of fresh T. molitor)
– soups and broths (until 25% of dried T. molitor)
– sauces (until 50% of fresh T. molitor)
– Ready-to-eat savouries and snacks (until 50% of fresh T. molitor)